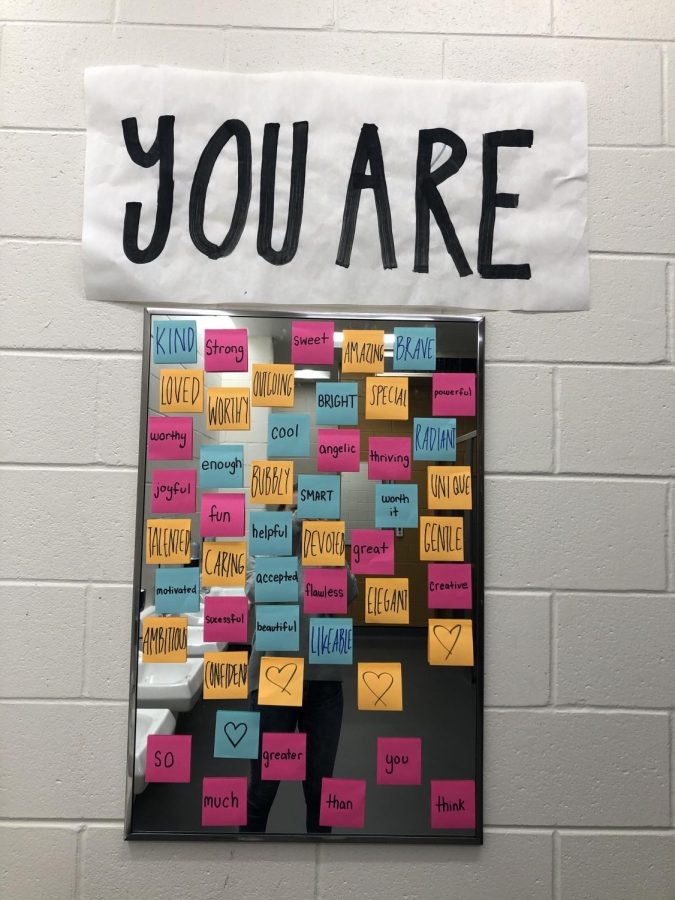 Photo by G. Till
Every February, the Student Council works hard to spread cheer and laughter to all undergraduates, staff, and the community in order to celebrate Kindness Month. One of the admired acts of kindness brainstormed by the Council was the writing of inspirational messages in the courtyard. 
Madison Cooksey (10) was happy to see these inspirational messages when going throughout her day. 
"Sometimes it's easy to think negative things about yourself, but the inspirational messages were affirmations and a nice way to remind students to think positively about themselves instead," Cooksey said.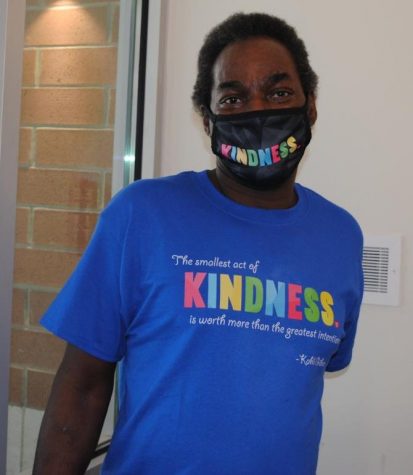 This year, due to COVID-19, the Student Council knew they had to make Kindness Month special for all Vikings. Student Council Advisor Chris White ensured this year's celebration was not solely for Vikings, but also for different places in the community. 
"To restore some good nature in our school, we decided to do good deeds for others.  Positive notes were left for our students; cokes and a note were put in every teacher and staff mailbox; lunch will be provided for the people in the district office.  Council members also went and picked up trash on the Rail Trail.  We are constantly thinking of things we can do to make others feel good and positive about life despite the pandemic," White said. 
Student Council member Emie Cate Green (9) was eager about sharing her ideas with the student body.  
"I came up with the idea to put kind and positive sticky notes in the girls' bathroom on the mirrors. I thought this would be a way to boost peoples' confidence and have a more positive outlook. I think Kindness Month should be recognized and acknowledged in a school environment especially during these hard times. I know people are going through different, rough experiences, so I thought throwing a little positivity their way would do them some good," Green said.
Acts of kindness were not only sprinkled throughout the hallways but also throughout the community. One act of kindness was cleaning up the Rail Trail in Spartanburg. 
Journee Lawhorn (10) enjoyed helping with the clean-up efforts and taking part in caring for the environment. 
"Picking up trash on the Rail Trail is important for the environment and the people who decided that they want to see the beauty of nature. Cleaning up the trash is just something anyone can do to bring joy to people. I think Kindness Month is important to show the world that there are people who aren't bad who want to help you and make you feel safe and happy," Lawhorn said.