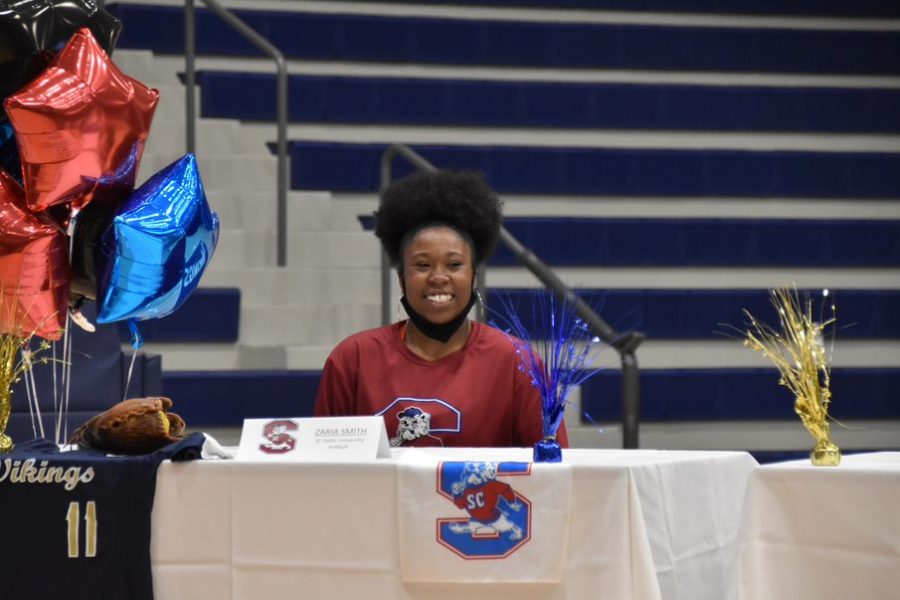 Photo by L. Hayes
Participating in college athletics entails finding a difficult balance between being an athlete as well as a student. Collegiate sports teams often require a minimum GPA and sufficient academic standing in order to remain on the team, creating academic pressures for college athletes that are already participating in a heavily time-consuming sport. This rule has caused athletic programs to create methods of altering majors for athletes in order to address the hardships of maintaining a healthy balance between academics and sports. One solution, sport specific majors, can be beneficial but can also be taken advantage of.  
A statement by the National Collegiate Athletics Association, according to ncaa.com, addressed the requirements of college athletes.  
"Student-athletes commit to academic achievement and the pursuit of a degree, and they are required to meet yearly standards to be able to compete. College athletes' success is tracked using three measures: grades, minimum credit hours per year and progress toward earning a degree," the NCAA said.  
Zarria Smith (12) will play softball at South Carolina State University next fall. 
"It is hard going to college and being an athlete. You have to keep up with grades because of your scholarships and also try to manage having the college lifestyle," Smith said. "You have a lot on your plate as an athlete that regular students won't have to deal with." 
A sport specific major could provide unique academic resources and schedules. Many athletes attend college as a steppingstone to the professional sports leagues, calling to question the value they gain from a traditional major, such as business or marketing. A sport specific major could be used to educate players on exercise psychology and athletic training and the business of sports.  
Athletics can be viewed as an art form for passionate players and pursuing this passion as a major is comparable to getting a degree in other performance fields, like dance and music majors. In both dance and music majors, students can use their education to further their path to being a professional in their field, similar to how an athlete could potentially use a sport specific degree as part of the path to becoming a professional athlete. In this way, an athletic major would benefit a student athlete just as much as traditional majors. However, this major may only prove beneficial to those who become professional athletes or work in the professional athletics field, not students planning on entering the job market.  
Sport specific majors can lead to academic fraud if taken advantage of, as occurred in a leaked report pertaining University of North Carolina- Chapel Hill's neglect of athlete's education. According to cbssports.com, the report revealed how academic and athletic counselors steered basketball athletes into GPA-boosting classes that allowed them to maintain eligibility under the university and NCAA academic guidelines. The report detailed how the major titled "African American Studies" did not require attendance or engagement with material, while providing students with exemplary grades. These findings resulted in the termination of various UNC athletic staff members and a reopening of the NCAA's academic fraud case against the university.     
William Schwartz (11) is a fan of college basketball and has frequently attended Clemson basketball games.  
"I heard about the UNC scandal from watching SportsCenter," Schwartz said. "It was wrong of the coaches to push athletes to take the classes." 
Overall, offering a major specific to athletes would provide a unique education for students planning on working in the athletic job field. This major could help foster an athlete's passion and provide a class schedule adapted to the busy training schedules of college athletes. However, as shown by the UNC scandal, sport specific majors have the potential to be taken advantage of, as they can be used to maintain an athlete's eligibility under university and league rules while offering a compromised education. Therefore, this major is unlikely to be offered unless supported and monitored by college sports leagues, like the NCAA.