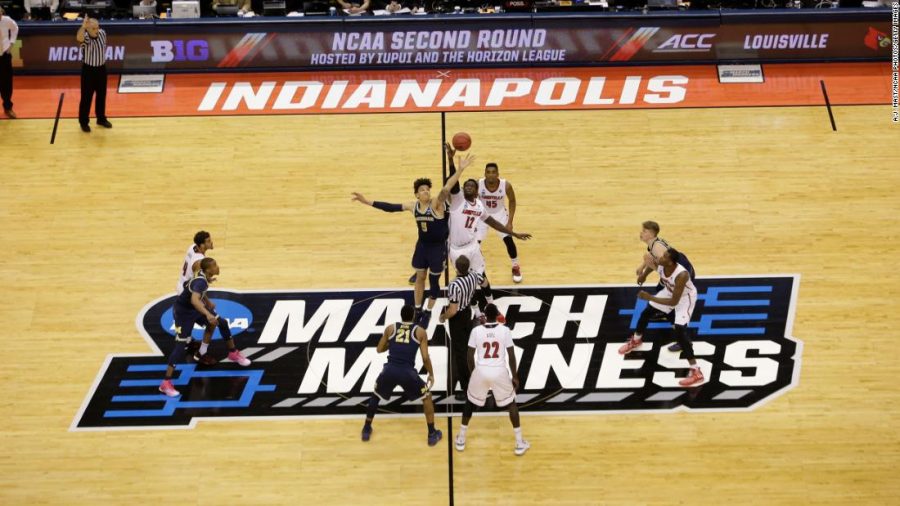 Photo courtesy A. Mast
March Madness is one of the biggest and most exciting events in all of collegiate sports. March Madness, also known as the NCAA D1 men's basketball tournament includes 68 teams that compete for a national championship. The tournament is single elimination and is broken up into seven rounds comprising of the first four, the round of 64, the round of 32, the Sweet Sixteen, the Elite Eight, the Final Four, and the final national championship game.
March Madness is well-known for having a challenge where tournament brackets are made and submitted by its spectators. These brackets are created prior to the tournament start date and are scored based on accuracy to the actual tournament. A perfect March Madness bracket consists of all 63 games being predicted correctly. This means the bracket must pick the winner of the first 32 games correctly then 16 in the second round, eight in the Sweet Sixteen, four in the Elite Eight, two in the Final Four, and ultimately the team that wins it all.  
Jack Patrick (10) thought his brackets would do quite well since he had done research on teams and picked teams that could pull upsets. Patrick is a fan of the Virginia Tech Hokies as he and his family are close friends with the head coach, Mike Young. He thought the Hokies were an underrated team that could've gone far in this year's March Madness tournament, but they lost to Florida in a nail-biter. 
"I have got to say that I didn't think Illinois was going to lose to Loyola-Chicago in the second round. In my brackets, I thought that Illinois was going to take the trophy home this year because they had a lot of momentum playing in a hard Big-10 conference and winning against top ranked teams like Michigan, Ohio State and Iowa. The only team that I saw as a threat to them in the tournament was Oklahoma State, led by star Cade Cunningham, but they lost to Oregon State, a team that made it to the Elite Eight as a 12th seed," Patrick said.  
Illinois wasn't the only team that lost to an unexpected lower-seed team. Teams like Virginia, Iowa, Ohio State, Texas, Michigan, Alabama and Oklahoma State were all teams that had great chances of winning it all but lost to underrated teams.  
Peyton Naylor (10) created multiple brackets leading up to this year's March Madness tournament. 
"I made multiple brackets so I could have a higher chance of getting a perfect bracket because every year there are teams that pull miracles and upsets. I normally root for North Carolina, but this year I really thought Texas was going to win it because they had so much momentum as their on a five-game winning streak beating teams like Oklahoma State and Texas Tech and winning the Big-12 tournament, but they got outplayed by Abilene Christian in the first round," Naylor said. 
Even though big powerhouse basketball schools are most likely championship contenders, there are always still lower seeded teams ready to give a fight for the title. This year teams have proved themselves to play better than their given seeds and have won out against higher-ranked teams. Syracuse, UCLA, Oregon State and Oral Roberts are few of those teams that made it past the second round as underdogs. 
Holden Sutton (12) is a long time Georgetown Hoyas fan and really wanted them to win it all and pull off an upset this year. 
"I wanted Qudus Wahab and Jalen Harris to ball out and carry the Hoyas to a national title, but we lost big time to Colorado.  I think any team could've made it far as I saw Oral Roberts make to the Sweet Sixteen, but all the other teams in this March Madness tournament aren't as good as I thought they were going to be," Sutton said. 
UCLA was the only underdog team to make it to the Final Four. Powerhouse basketball schools Gonzaga, Baylor and Houston were able to make the Final Four as well, and gave each team they battled to the last round a good fight.  Final Four games will continue into the weekend, with the championship game scheduled for Monday, April 5.
The month of March is known for its madness and as this year's tournament wraps up it will go down in the history books for being one of the most insane tournaments of all time.