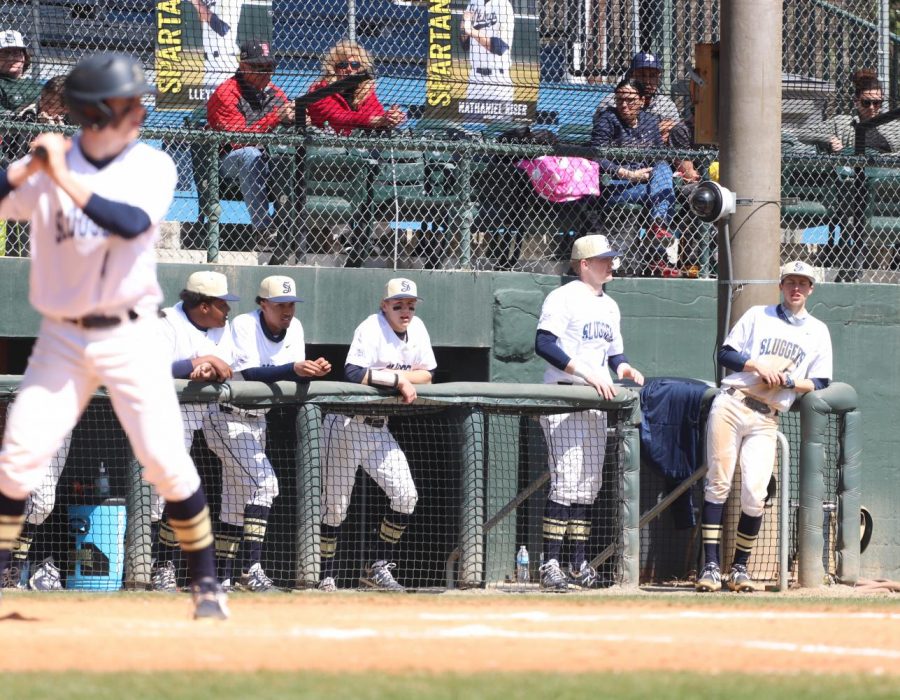 Photo by E. Cheek
Since its opening in 1926, Duncan Park has been home to many different semi-pro teams, including the City of Spartanburg's first semi-pro Negro League baseball team, the Spartanburg Sluggers. In Mar. 2020, the 100-year anniversary of the Negro Leagues took place. In honor of this event, the Vikings baseball team ordered custom Sluggers' jerseys last season, but due to the Covid-19 shutdown, they were not able to wear them.
Inspired by the movie "The Other Boys of Summer," varsity baseball coach Wesley Brown thought implementing Sluggers' jerseys into the team's game was something that could make a difference. 
"Baseball has always been huge here in Spartanburg and the opportunity to honor those who weren't honored in their time was a no-brainer," Brown said. 
On Mar. 20, 2021, the team finally had the opportunity to wear these special jerseys and took to the field to face Fox Creek. Before the game started, Spartanburg assistant city manager Mitch Kennedy and Spartanburg High School Counselor Jerome Rice gave the players a word about what it meant to play at a special place like Duncan Park. Rice wanted his speech to help the team understand what they were representing out on the field that day.  
"At one time Blacks, Whites, and other ethnicities could not play sports together and this means a lot that we can now play together," Rice said.  
The boys ended the game with a 6-4 victory over Fox Creek. 
Duncan Park, now the current home of Vikings baseball, has a long history behind it and has been visited by notable baseball players, such as the fabled Jackie Robinson. Baseball player Andrew Dantin (10) appreciates having the opportunity to play ball at Duncan Park for its rich history.
"It's really cool having the privilege to play every day on the same field as many famous players," Dantin said.