Viking Runners Finish Strong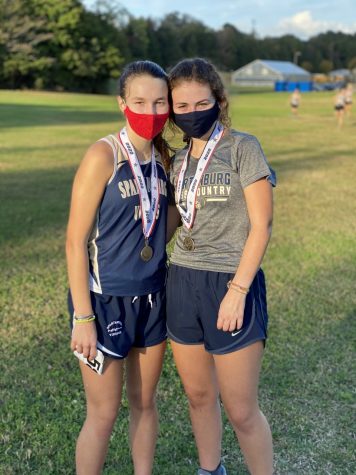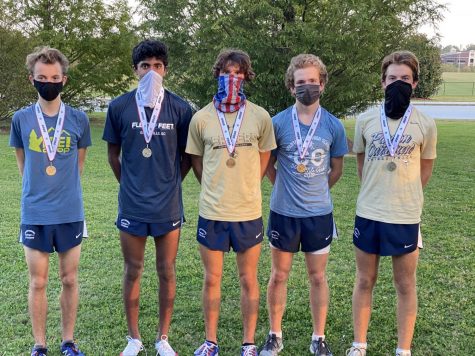 After a solid year, the boys' and girls' cross country teams have much to be proud of. The first of many accomplishments kicked off at the region meet on Oct. 21 at Dorman. In a hard-fought race with some of the top schools in the state, the varsity boys' team finished third. All-Region Vikings were John Bolinger (11), Mac Salley (11), Henry Miles (12) and Sahaan Lawrence (11).
The varsity girls also found success and finished fourth in the region. The top girls were senior Gabby Gecan (21:18), sophomore Rookhie Sullivan (21:23), freshman Dorothy Salley (22:13), senior Cate Seegars (22:31), junior Annie Colbath (23:11) and sophomore Riley Regnier (24:00). All-Region Lady Vikings were Gabby Gecan and Rookhie Sullivan.
"This was my last season with the team, and it made me want to work harder and become physically and mentally the best runner, so I can leave knowing that I gave it my all," Gecan said.
Following the region meet was the state qualifier, in which the top 12 teams qualified for states. The boys qualified for the state championship after placing second at the meet. The girls came in just shy of qualifying for states, despite putting up a valiant effort.
The boys moved on to the SC 5A State Championships and finished third. Juniors John Bolinger (15:56) and Mac Salley (16:02) led the Vikings.  Senior Henry Miles (16:27), sophomore Liam McEnroe (16:43), sophomore Nathan Moseley (17:07), junior Sahaan Lawrence (17:09) and senior Zach Braun (18:12) all contributed to the success of the team.  All-State Vikings were John Bolinger and Mac Salley.