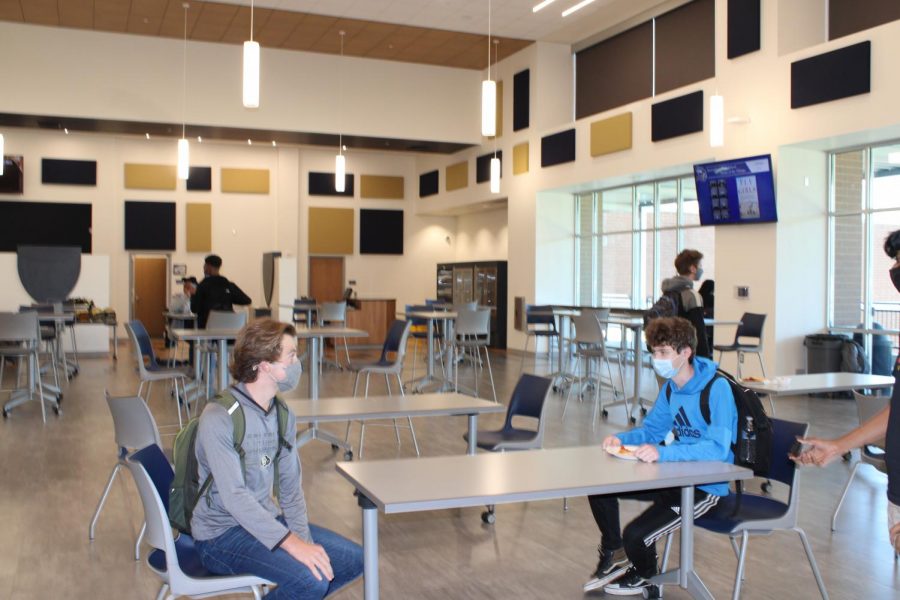 Don't Be Fooled by COVID-19
Will a vaccine be ready by the end of the year?
With the increase of COVID-19 cases in the United States as the holiday season approaches, epidemiologists and citizens are still uncertain about celebrating with loved ones and when vaccines will be available.  
Before spending the holidays with relatives, people should think about the everlasting effects COVID-19 has on the victim. According to mayoclinic.org, a few long-term effects include shortness of breath, loss of smell or taste, loss of memory, concentration or sleep problems, and rash or hair loss.  
According to the CDC, there are no FDA approved vaccines, but AstraZeneca's, Janssen's, Moderna's, Novavax's, and Pfizer's COVID-19 vaccine​s are all in Phase 3 Clinical Trials. The purpose of a Phase 3 Clinical Trial is to validate the beneficial action of a new substance in a large number of patients and to determine the risk/benefit ratio of the substance. With various vaccines being in clinical trials, the CDC estimates a possible vaccine to be ready by the end of 2020. 
Without a mass distribution of a vaccine yet, visiting family during the holidays is very uncertain. Biology teacher Dr. Crystal Woodruff has had to change her day-to-day activities and holiday plans. 
"One of the precautions I am taking to combat COVID has been wearing medical scrubs to school.  I do this to limit the amount of exposure that I bring into my home.  I remove my scrubs before entering my home, and I wash them separately from other items in my house. COVID-19 extremely affected my holiday. We kept Thanksgiving very small with only immediate family.  I hosted a Family Zoom that included about 25 people and family from Maryland, Georgia, North Carolina and South Carolina. What made it still special for us was that I included a video of Thanksgivings from the last 20 years," Woodruff said.
One activity people are uncertain about is flying on an airplane. People wonder if flying is still safe, especially with the implementation of new HEPA air filters and masks being required on most airlines.
Sallie Barre (10) has flown on an airplane during COVID-19 and felt very safe in the skies.  
"It was very different than usual. Wearing a mask, the whole 5-hour flight was not fun but worth it. I felt very safe and distanced from others throughout the flight. My family quarantined for a few days before we left to make sure we were extra safe!" Barre said. 
A question parents have asked once their children come back home from college is whether they should wear their masks around their children. This is a very difficult question because parents want to hug and be around their children, but they are not sure who they have interacted with in their time at school.  Biology teacher Susan Turner spent Thanksgiving with her husband and two sons, who both attend college. 
"My husband and I also practiced social distancing and wearing masks whenever possible even with our two sons who are now home from college. Fortunately, Thanksgiving was a beautiful day. My family shared a meal on our back porch, and we all enjoyed a hike through Duncan Park to walk off all those calories. The motivation to spend more time with my family outside and enjoying nature has been a positive takeaway for me during this pandemic," Turner said.