Super Bowl Ads Bring More Viewers to the Super Bowl
Companies vie to get viewers to buy their products by wowing them with creative advertisements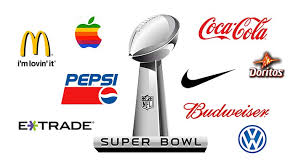 The Super Bowl is one of the most-watched sporting events year after year. Just the thought of two of the best teams in the country is appealing to fans and attracts hundreds of millions of viewers from all around the world every year. However,  there are non-fans who show no interest in football, and they watch for only one thing: the commercials. 
Commercials have always been a major part of the Super Bowl. It all started back 1984, when Apple was introducing the Macintosh. According to Michael Hiltzik of Los Angeles Times, the commercial was said to have started it all. 
"More to the point, it established Super Bowl TV commercials as a thing, garnering almost as much PR attention as the game itself. (Sometimes more.)," Hiltzik said. 
Since the revolutionary "1984" commercial was made by Apple, other companies have started using this advertising strategy, including Wendy's "Where's the Beef" in 1984, Budweiser's "Frogs" in 1995, and McDonald's "Jordan vs Bird" in 1993.  
Most everyone has their favorite commercial. History teacher Stephyn Eaton's favorite commercials came out back when he was a kid. 
"It's hard to recall all the commercials from all the Super Bowls I have watched, but I do remember the Budweiser Frogs as a favorite from when I was a young kid," Eaton said. 
Nowadays, the companies who want these elusive spots must pay a lot of money to do so. A 30-second commercial will set a company back $5.6 million. Companies see these expenses as minimal, however, because their products are broadcasted to nearly 100 million people.
Thomas Keller (11) loves watching the Super Bowl, especially the ads and commercials that come with it. 
"I always enjoy watching the Super Bowl commercials, they can sometimes be more interesting than the game," Keller said.