The Legacy of Little River Roasting Co.
Local coffee roasters expand through various Spartanburg coffee shops, as well as outsourcing across the country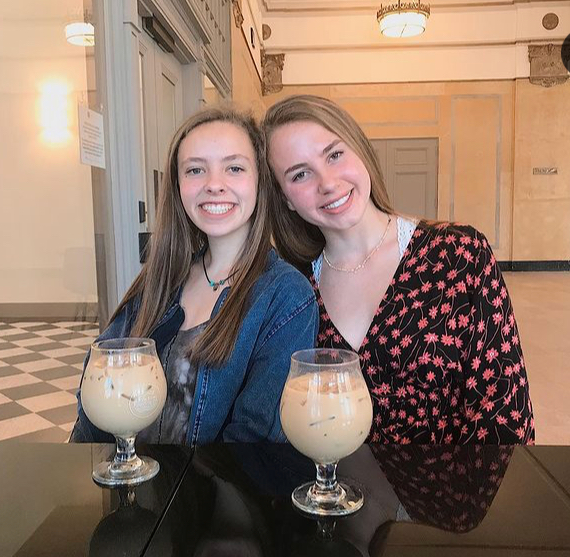 On any given day, Little River Roasting Co.'s locations can be found filled with energetic baristas, studying customers and a local, cozy atmosphere. Little River Roasting is a coffee company that has opened iconic Spartanburg coffee shops, including Pharmacy Coffee, Little River Roasting and a drive-through coffee bar. The company has also gained popularity beyond Spartanburg, as they ship nationwide and have attracted the attention of celebrities such as Stephen Colbert.  
Little River owner Gervais Hollowell understands the value of hard work in being a successful local business owner. Hollowell discussed his motto in an interview with goupstate.com.  
"I think it takes a lot of people to make something like this work. With our coffee, we are always trying to think about what we can do differently. How can we keep it interesting for our customers? When you boil it down, this is just a place where people love to come sip coffee," Gervais said.  "My goal has always been to do coffee the way I like it…and help other people enjoy it."  
The company started its first coffee shop in 2010, with the opening of The Little River Coffee Bar in downtown's historic masonic temple. Its establishment was quickly followed by the opening of the Little River Drive-Thru, which offers the same warm coffee and fresh pastry as a storefront coffee shop but without getting out of the car. The most recent addition was the opening of Pharmacy Coffee. Found in Spartanburg's historic Montgomery Building, the coffee shop gives a nod to old roots, as it is named after the building's historic soda counter and decorated in contemporary styles.  
Little River's local popularity is evident by the company's over 3,000 Instagram followers and frequently packed coffee shops, but it has also attracted attention beyond Spartanburg. Stephen Colbert, the host of the Late Show and South Carolina native, ordered a large shipment of coffee bags from the company this past holiday season. Colbert was aware of the company through growing up with its owner in Charleston. He has made a tradition of giving products from local South Carolina businesses to staff and friends during the holidays, which includes the special Colbert roasted coffee bags.  
Dorothy Salley (9) helped after school with grinding coffee beans and packaging to help Little River meet Colbert's large order. As a neighbor of the owner, she is familiar with the company. 
"It was so fun working at Little River to help out. I loved the smell of the coffee," Salley said.  
A notable quality of the business is their priority of sustainability. Little River describes their commitment to sustainability in three pillars: zero waste, ethically sourced coffee, and support of the staff and community. Every Little River-owned location uses compostable and recyclable products to decrease landfill input. Every coffee bean is sourced ethically through direct communication with partner farms. One of Little River's partner farms is even entirely solar-powered. As a highly respected local business, Little River gives back to the community through support of local projects and civil acts.  
Emily Daniel (12) is a frequent customer at The Little River Roasting Coffee Bar in downtown Spartanburg.  
"I often go to Little River when I'm feeling overwhelmed at home and need a quiet and calm place to study. I love supporting local businesses, especially when that business makes coffee as good as Little River," Daniel said.