The Martian
Astronaut's struggle and perseverance to survive on Mars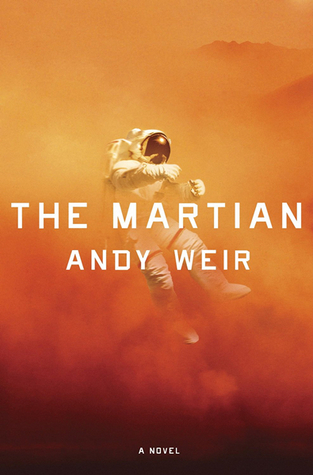 Grace Till, Co-Editor-in-Chief/News Editor
February 25, 2021
The Martian by Andy Weir is out of this world. The number one New York Times bestseller details Mark Watney's escape from Mars after he misses a flight back to Earth with his crew. Watney narrates his journey in a series of logs, and Weir provides the reader with a second point of view from workers on earth vying to get their stranded astronaut home.  
Weir's use of complex and detailed engineering ideas sets this novel aside. He supports all of Watney's calculations with math, which makes the story seem more believable and helps paint a picture of what the astronaut is going through. However, these intricate principles based in scientific fact do make for a more difficult read (I found myself skimming some of the more in-depth descriptions).  
The logs through which Watney conveys his adventure allows the reader to hear him as a real person, and what I discovered is his innate goodness and humor. Watney's is a life and death situation, but he continuously cracks jokes and pokes fun at his issues despite being stranded on Mars. Moreover, Weir explores the universal feeling of isolation as Watney copes with solitude. By delving into human emotion, Weir appeals to all people through a common human issue.  
Not only is Watney's plot to survive and somehow communicate with Earth gripping, but the political aspects of a space agency's create intriguing conflict. The ethical debates going on behind the scenes, which we get from the space agency's point of view, adds an element of complexity to Weir's novel. These debates mirror that of modern society, generating a story that is more believable and relatable.  
I recommend this novel to sci-fi lovers and those interested in space. The story will have you rooting for Watney's small steps towards returning home and generate an interest in the scientific side of survival on Mars.