Female Athletes of the Year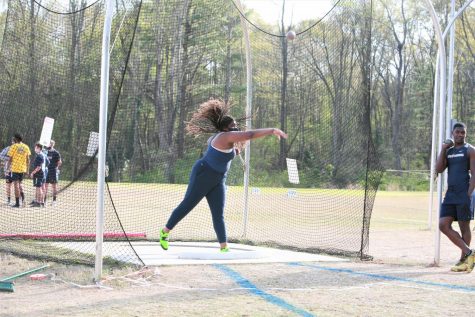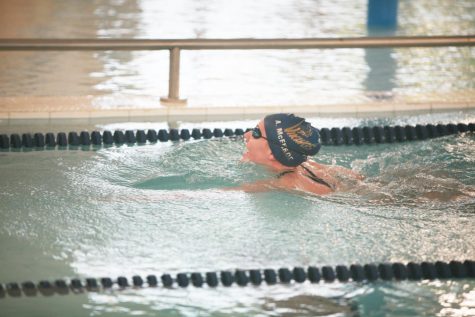 Excelling to the highest level of any sport takes commitment and talent, both qualities observed when watching Annika McEnroe (12) glide through a pool or Logan Gray (12) launch a discus. Both athletes have participated in their sport for six years and received national recognition. McEnroe and Gray have been honored with the Norse News female athlete of the year award for their accumulation of accomplishments throughout their high school sports careers.
McEnroe is known for her swimming accolades. Throughout her high school career, she has mainly focused on short distance events and relay races, acquiring numerous titles in each. McEnroe was the state champion in multiple events two times in her sophomore competitive season and four times in both her junior and senior seasons. Additionally, she has set four state records in various events. On the national level, McEnroe has been named a scholastic All-American four times and a NISCA All-American two times.
Math teacher Joanna Edwards has coached McEnroe throughout her swimming career.
"Annika has consistently contributed year after year to the SHS swim team by not only scoring a huge number of points at every meet but also by being a strong leader who is encouraging, positive, and exemplary," Edwards said. "Her work ethic and desire to compete really shows every time she gets in the pool, and I hope that all young swimmers are inspired by how much she has already done in her swimming career."
Logan Gray has been a contributing member to the track team for six years in both the discus and shot-put events. Gray  received All Region honors four times and All County honors five times. On the state level, Gray has impressively been honored with an All State recognition as well as being titled State Champion in the discus event.
Crystal Woodruff has coached Gray since the seventh grade and thinks of her as a daughter.
"She came to track already knowing and loving the sport. This helped her step into a leadership role and have confidence in taking on athletes that were older than her," Woodruff said. "It has truly been a pleasure to watch her sacrifices and hard work pay off."
Both McEnroe and Gray have received national recognition for their success in the pool and on the field. Gray was titled The Emerging National Champion in the discus prior to a short season resulting from COVID-19. McEnroe ranks 53rd in the world among swimmers 18 and under in the 200 meter breaststroke event. She has even been an Olympic trial qualifier in two events, showcasing her talents on a global platform.
Both athletes plan to further their athletic careers and skills on the collegiate level. McEnroe has committed to swim at UC Berkeley and Gray has committed for throwing at the College of Charleston. Both will continue to develop their skills and perform at the highest levels in the coming years.