Male Athletes of the Year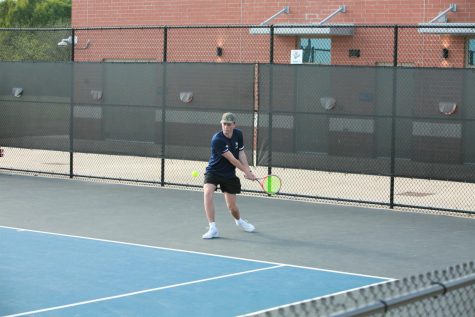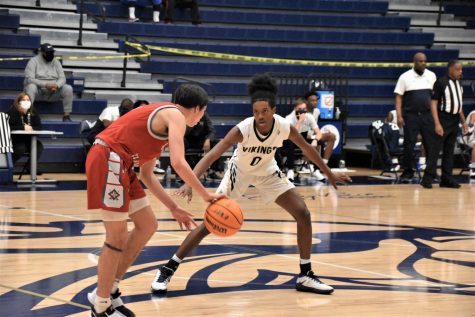 The Norse News athlete of the year is a traditional title given to the most elite male and female athletes of the senior class. Will Cubitt (12) and Khalid Wannamaker (12) have been selected for this accolade due to their athletic excellence on their courts.
Cubitt has been a member of the Spartanburg High School tennis team for six years. As of May 3, Cubitt achieved a record of 53 wins and three losses throughout his career with the Vikings. Along with his record, Cubitt has earned a few titles throughout his high school career. He was named 2019 Herald Journal Player of the Year. Cubitt has also received All Region Honors five times. As if 5-time region honors were not enough, Cubitt received All State Honors in the state Singles Tournament twice. Cubitt is also a four-time member of the state championship team and a three-time member of the Deco National Tournament Championship team. On top of that, he is a two-time All-American selectee.
Todd Seagle, the head tennis coach, believes Cubitt is an exceptional athlete.
"Will is a special player because of his drive to be the best on the court at any given time. He doesn't change his style of play based on the level of his opponent, he plays his game no matter who he is playing," Seagle said.
Another successful athlete, Khalid Wannamaker, has played an important role for the Spartanburg basketball team playing shooting guard where he excelled. Wannamaker averaged 17.6 points and 4.35 rebounds per game throughout his career. Wannamaker earned offensive player of the year four times and has the stats to back it up, with 599 career points in two years as well as 93 3-pointers and 102 free-throws out of 130 attempts. These statistics have earned him two All Region Honors awards.
Varsity basketball coach Fred Ford has studied Wannamaker's athletic talents throughout his career.
"Most high school players can either shoot the ball well, attack the basket well or be a good ball handler. Khalid is a complete scorer. He shot 51% from the 3 on catch and shoot jumpers. He is very athletic and a good ball handler. He can score every way possible by attacking, shooting and being aggressive. He scored 30 points or more in a game twice this season," Ford said.
These milestones of success and achievements are what landed both Cubitt and Wannamaker opportunities to carry on their athletic talents to the collegiate level. Cubitt has committed to Louisiana State University to further his tennis career, where his sister Maggie also plays. Wannamaker has committed to Catawba Community College where he plans to continue his basketball career. Even as they continue onto the next level of their athletics in college, Cubitt and Wannamaker have left their marks on Vikings' athletic history.