Novel Talk : The Inheritance Games
A thriller with a determined, strong-willed main character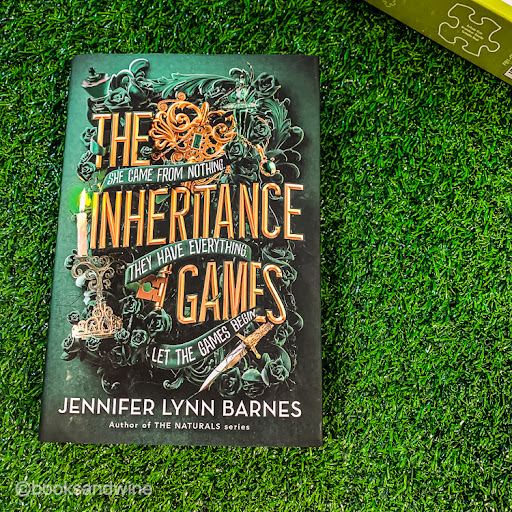 Like the movie Knives Out?  The novel The Inheritance Games by Jennifer Lynn Barnes, has the same fast-paced, thrilling mystery vibe as the movie. Its genre is Young Adult Fiction, with a 7th grade reading level. 
In the book, the protagonist Avery Grambs inherits billionaire Tobias Hawthorne's entire fortune. Throughout the course of the book, both Avery and the Hawthorne family try to figure why.  
Avery Grambs is a poor orphan just trying to get to college and move out of her hometown. During school, she gets a visit from Grayson, Hawthorne's grandson. He informs her that she has to go to the meeting where they open the will of the recently deceased Tobias Hawthorne. Everyone in the Hawthorne family was expecting to receive some money, but to their horror, no money was left to give, and Avery (who knows Tobias not) gets it all under one condition. To receive it, she must live in the Hawthorne Manor and solve riddles.  
The chapters were short and packed with action. The riddles and connections throughout the book were impossible to guess. (Though some readers are said to have figured it out from the start.)  
The Inheritance Games was such an interesting read for me. It had me eager to see what was going to happen next. I finished the book in a day, without putting it down. Its twists and turns had me gawking at the pages. It is a book that I can easily see myself going back and rereading. 
The second book in the series, The Hawthorne Legacy, comes out Sept. 28, 2021. It shares the same fast-paced, mystery genre as the first book.  YOUR THOUGHTS