Burg's Kitchen: Prom Edition
Lars and Dev explore the Gerhard's Café on East Main Street for their last review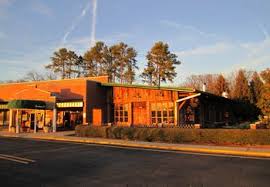 Burg's Kitchen is a local food review produced by Dev Patel (11) and Lars Harris (11). Every restaurant visited will be evaluated on the following criteria: presentation, taste and likeliness of returning.
For this issue, Dev and I went to Gerhard's Café on the evening of prom. We had a reservation in the formal dining room. The environment was more of a classical feel rather than the Austrian pub-like environment of the main restaurant.
We started off with appetizers. We had the Chicken Quesadilla, Spinach Artichoke Dip and Egg Rolls.
As a vegetarian, Dev was not able to try anything except the Spinach Artichoke Dip. The Chicken Quesadilla was my favorite of the three; it was filled with a sweet sauce along with the tender chicken which made it my favorite. The Spinach Artichoke Dip was exceptionally good with a creamy texture and great crispy pita chips.
For the entrée, I got the Peppercorn Crusted Sirloin Steak with fries for a cost of $18.85. As I am not fond of steaks, I would say it was decent and the fries were solid. The steak was more tender than I anticipated with a slight spicy and aromatic taste.
Dev had the Fettuccine Alfredo for a total cost of $26.95. Dev thought the portion was a bit small. It could've used more seasoning with garlic and pepper. They also did not have many vegetarian options, so there weren't as many choices for Dev's entrée.
With the traditional and elegant atmosphere present throughout the entire establishment, Gerhard's Café earns an solid overall score of 4/5.