A New Day in England
Reflections on the life of the late Queen of England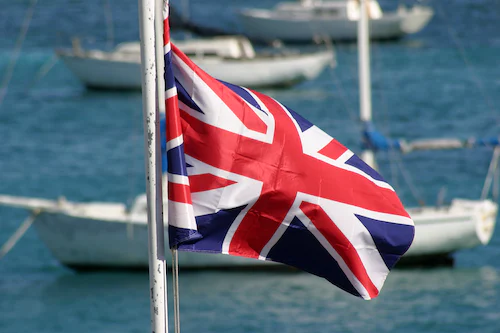 Queen Elizabeth II reigned as queen of the United Kingdom after 70 years at the mantle. She was the daughter of Queen Elizabeth I and King George VI, who gave birth to their first daughter on April 21, 1926, giving her the name Elizabeth Alexandra Mary Windsor.  
According to history.com, her father, King George VI, is known as the first British monarch to ever visit the United States, and her mother, Queen Elizabeth I, was known as Queen Mother after the death of her husband in 1952. Elizabeth unexpectedly inherited the throne at the age of 25 despite being third in line for it. On Sept. 8, 2022, Queen Elizabeth II passed away at the age of 96; she is the longest-reigning British monarch.   
At only 21 years old, Princess Elizabeth married Phillip Mountbatten, making him the Duke of Edinburgh. Because he married into the family, he could not take his wife's title as this goes against a British tradition. However, when Elizabeth became queen, she made Duke Phillip a prince. Prince Phillip and Queen Elizabeth II were married for 73 years and had 4 children together: Charles, Anne, Andrew, and Edward.  The late queen has 8 grandchildren and 12 great-grandchildren. They all attended her funeral along with leaders and dignitaries from across the world.   
Queen Elizabeth II was known for her love of horses and corgis. She had 30 corgis over the time of her reign.  At her death, she had two corgis, Muick and Sandy, that were gifted to her by Prince Andrew and Princess Beatrice. It is said that the corgis were with the Queen when she died and were present at the funeral. Queen Elizabeth's beloved fell pony Carlton Lima Emma also attended the funeral, according to thegaurdian.com.
Sidney Davis (10) is interested in the royal family and stays up-to-date with the British monarchy.  
"I think the funeral was a humble but suitable arrangement for the queen's death," Davis said.  
The late Queen of England took a major step in religious equality by allowing a member of the royal family to marry a Roman Catholic, but it remains that royals cannot convert from the Church of England. She also broke years of tradition when she went on a casual stroll through Australia to greet the crowds of people. Typically, royalty had remained a protected distance away from the people, only waving.  
The late Queen was well-known for her sense of humor. In a story from a moment from her life, someone hiking around Buckingham Palace ran into the queen and her bodyguard. The hiker, not recognizing her, asked Elizabeth if she had ever seen the queen while out walking. The Queen said, "No, but he sees her all the time," pointing to her bodyguard. The hiker asked the queen to take his photo with the bodyguard and she obliged. The bodyguard said, "Why don't I also take a photo of you with her," never letting on that she was the queen. 
Halle Abbot (10) is aware of the never-ending drama that comes with the life of a royal, seeing it on the news. Knowing about the tension between the queen of England and her grandson, Prince Harry she was asked if it distracted some from the funeral.  
"I think that it overshadowed it somewhat since the media cares more about people's drama when reporting on them. However, I do think she will be remembered in a positive way since she has been the queen for so long that people will continue to cherish her legacy," Abbot said. 
Sadie Bowden (11) is familiar with British royal life was asked the same question but had a different response. 
"I think the drama between Queen Elizabeth II and her sons is interesting, but I don't think it overshadowed her funeral. I think it depends on how you view the situation, but I believe that it did not overshadow her funeral. I think that she will be remembered in a positive way, because she was such an iconic figure to England," Bowden said.