Upstate Munchies: February Issue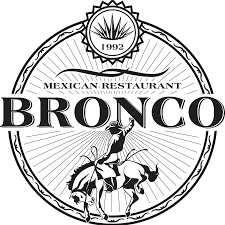 Dev Patel , Chief Financial Officer, Variety Co-Editor
February 20, 2023
Upstate Munchies is a local food review produced by Dev Patel (12) and Lars Harris (12). Every restaurant we visit will be evaluated on the following criteria: presentation, taste and the likeliness of returning.  This issue Dev and Lars went to the new Bronco Mexican Restaurant on East Main Street in Spartanburg.
When we visited Bronco Mexican Restaurant on a Sunday night at around 7 p.m., we were directed to a table within five minutes and were served our food quickly. The restaurant was small, but the atmosphere was well lit and modern.
Environment: 8/10
Appetizers
For appetizers, we decided to order a bowl of queso and guacamole to pair with the tortilla chips.
Guacamole Price: $5.05
Queso Dip Price: $4.80
Dev's & Lars' Opinions
Taste 4.5/5
Entrées
For the entrée, Lars had the Cheese Skirt Steak Quesadilla. It's a quesadilla stuffed with grilled skirt steak and onions and topped off with queso. The vegetables mixed with the cheese and the excellent steak made for a very appetizing meal. The flavors combine well, creating a cheesy resemblance of a Philly cheese steak. Highly recommend to any newcomers to Bronco Mexican Restaurant; it's a very special spin off the iconic Philly cheese steak.
Dev got the Enchiladas Rancheras. The enchiladas are usually filled with chicken; however, Dev substituted it out with beans. It was topped off with a tomatillo salsa and queso. The ingredients were basic on their own, but together they combined to make a great meal. Overall, he found his entrée satisfying, considering the proportions of the meal to be well worth the price of the food.
Cheese Skirt Steak Quesadilla: $10.00
Enchiladas Ranchera: $10.80
Lars' Opinion
Presentation: 3.7/5
Taste: 4.7/5
Dev's Opinion
Presentation: 4/5
Taste: 4.7/5
Dessert
Lars also ordered a Tres Leches Cake as a Tres Leches connoisseur. You cannot go terribly wrong with these, and Bronco Mexican Restaurant stepped up to the plate with theirs. The cake was very moist with a semi-sweet icing to pair.
Tres Leches Cake Price: $5.65
Lars' Opinion
Presentation: 4/5
Taste: 3.9/5
Final Thoughts
We both decided to place Bronco Mexican Restaurant on our list of "definitely returning" to the restaurant because it offered us an overall enjoyable experience. In conclusion, we think the prices at Bronco Mexican Restaurant are consistent and would be in the inexpensive price range ($). Overall, on our Dev & Lars scale, Bronco Mexican Restaurant receives a 4.4 out of 5.